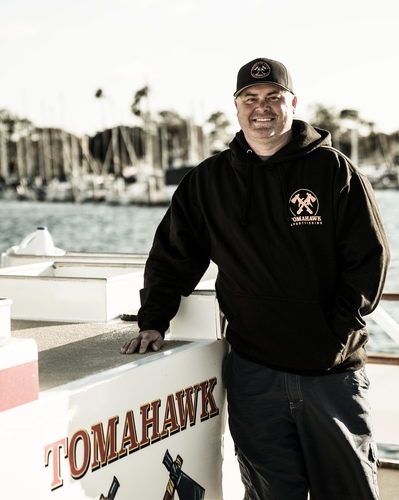 Eric Sauerwein
Captain & Co-Owner
Eric has spent the past 30 years fishing the local Southern California and coastal Baja, MX water. He landed his first saltwater fish, a yellowfin tuna, at the age of 10 on a local overnight boat. The anticipation and excitement of that first experience has never faded, it has grown into a passion for this sport and industry. Eric's extensive knowledge and experience is earned through childhood years deck handing on 1/2 day boats, running numerous private fishing boats to eventually owning and operating one of the most successful 6 pack charter operations in San Diego.
Capt. Eric is passionate about the Tomahawk and your experience as an angler on the boat. Eric believes in "going the extra mile" and providing long-range quality food and service on an overnight boat for our customers to enjoy. It is his goal for you to be completely satisfied with your trip so any time you think about fishing, you think "TOMAHAWK!".
In his time away from fishing, Eric enjoys quality family time with his daughters, Ashlynn and Berlin. He is also a Fire Captain for a local Fire Department. He can often be heard quoting movie lines from "Step Brothers".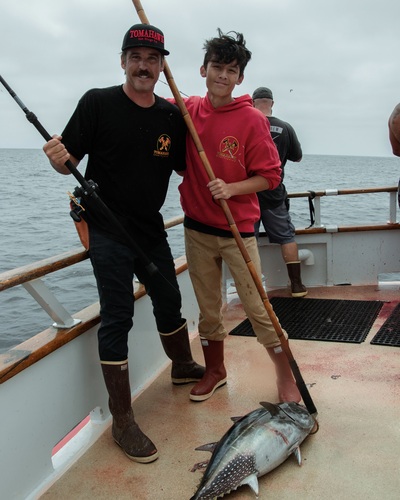 Joel Gamester
Co-Owner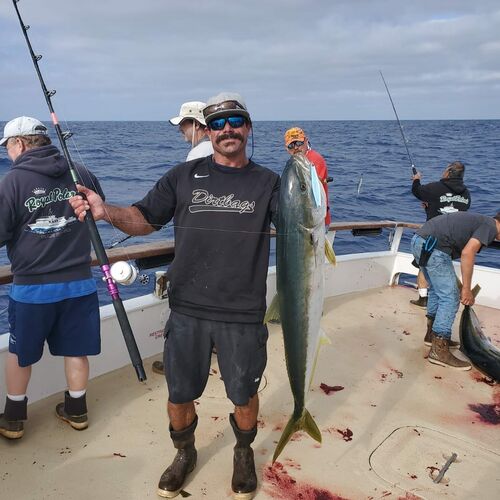 Mike Loust
Captain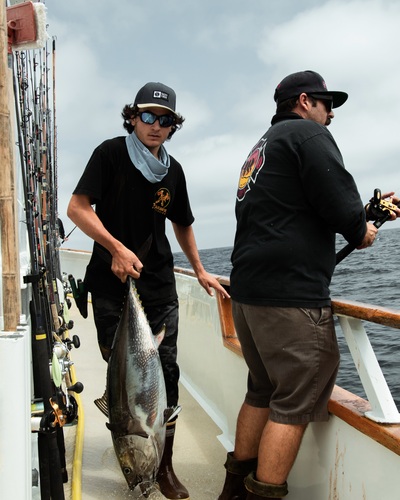 Robert Jones
Deckhand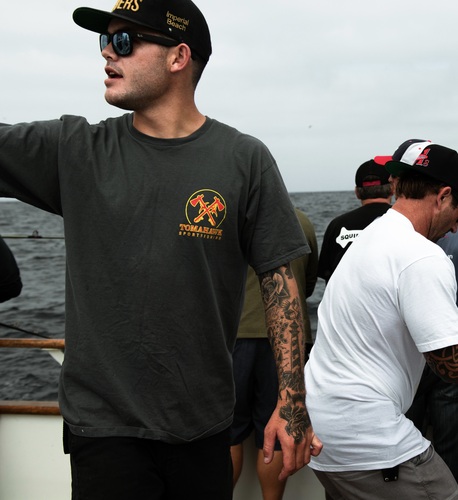 Kyle Melton
Deckhand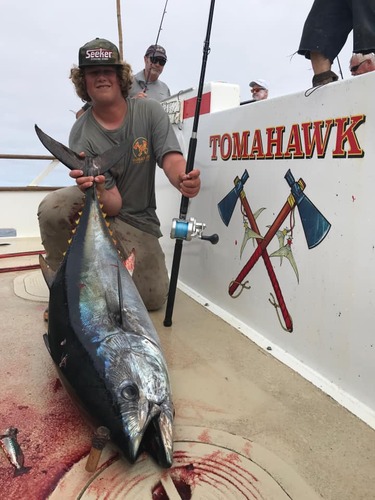 Carson Hartman
Deckhand